According to
Wikipedia
, a Vacation is "a pleasure trip away from home." While this trip was pleasurable, it wasn't quite as relaxing as I'd anticipated. Before I go on a long diatribe I should say that the food and hotel were both quite good overall. For most families, a car trip with your spouse and parents for eight hours each way for just for a long weekend would be a bit much togetherness, but we get along exceptionally well.
On the way, we stopped in for lunch at Abbays in Olive Branch, Mississippi. The restaurant opened about three years ago and is owned by a couple who, like my husband and I, eat out more than we probably should. They noticed the lack of vegetables available in the fast food restaurants they frequented and about three years later, Abbays became their answer to that unfulfilled market. I wish they had a location closer to me, as I'd be back often. Imagine your favorite local meat & three type restaurant with a quick service touch. It's a good concept that I hope works; they didn't seem to be short of business when we stopped in.
The next stop wasn't about food, it was about fun. (Not that food isn't fun!)
Barber Motorsports Park Museum
is one of the most spectacular collections of gas-powered ingenuity I've ever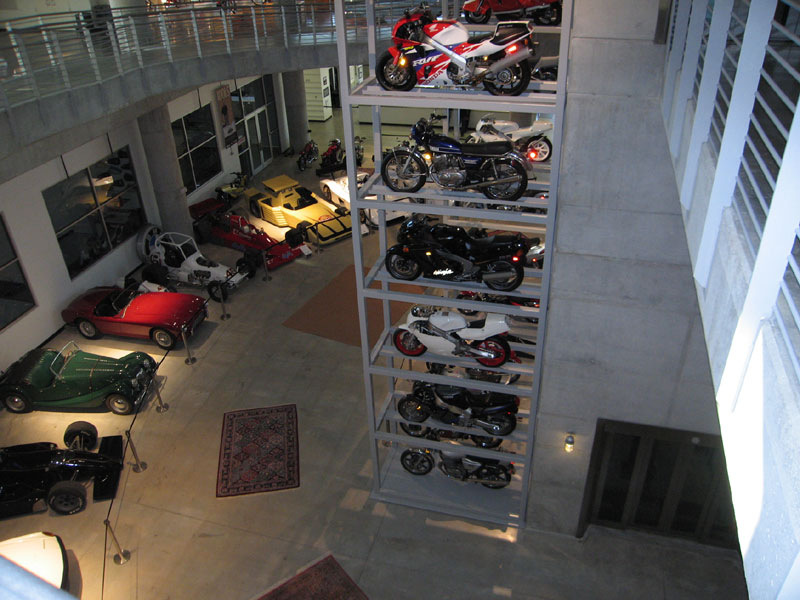 experienced. One could spend hours wandering through the endless motorcycles, sports cars, race cars and memorabilia. It's not just the size of the collection that is impressive; the presentation is really quite outstanding. It's five floors of goodness that will make any enthusiast happy. One other side benefit the museum has is the location. It overlooks the
Barber Motorsports Park
, and the day we visited the participants of the
Porsche Driving Experience
group were zipping along the track. Nice!
More details from this trip... coming soon.