The restaurant
has one great thing going for it: the view. With a huge fireplace adding warmth to the room even when not filled with burning wood, and opposite that a wall of windows all in a rustic setting, it's charming but with an upscale feel. Enough about the atmosphere, let's get to the good stuff, the food.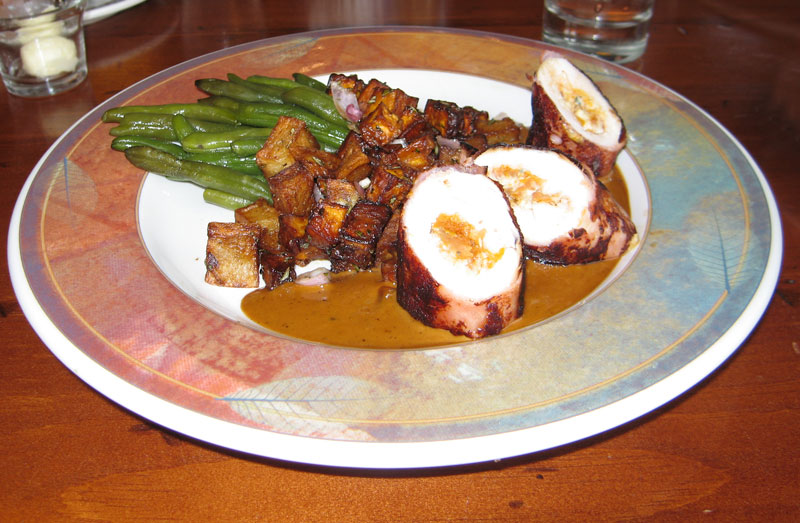 We went for dinner on Friday night, and choices are varied but a somewhat limited selection. Of all the meals at the table, we all agreed the meal was good but not exceptional. I had the Bleu Bliss Chicken
(at right)
, which was a chicken breast filled with blue cheese and apricots with a sauce. I sampled what others at the table had, and the shrimp and scallops were good but a bit small for the price, the ribs were very mild but good. Desert however was fantastic. The white chocolate creme brulee was in the top five creme brulee dishes I've had anywhere. The red velvet cake and chocolate cake both were good as well. Then there's Blueberry Bread Pudding
(at left, what's left)
. Wow. It was absolutely delicious. I'm not a huge bread pudding fan, but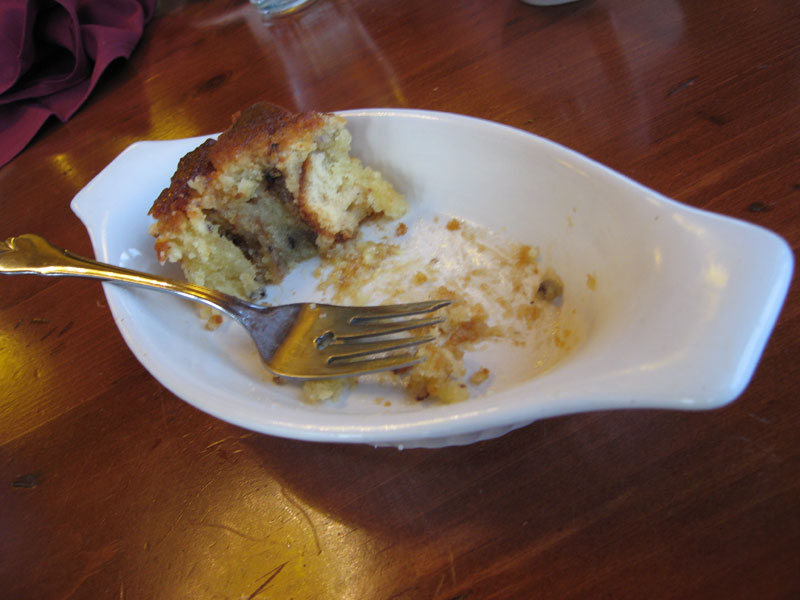 this was something as they say "to write home about." Or in my case make a note in my blog. As evidenced by the picture, I finally put down my fork long enough for a photo. It meant giving up a bit to my mom since we were sharing the dish, but sometimes I have to sacrifice for the blog.
A word about breakfast at the lodge... don't try it. Order the blueberry bread pudding the night before, refrigerate and heat it up instead. You'll be
far
better pleased.